Performance Marketing for Ecommerce
Managed Services
Designed to help your business scale faster with proper utilization of emerging technologies, marketing analytics, and domain expertise. We work with leading online retailers, high-growth startups, and marketing agencies to fill internal skill gaps and deliver incredible outcomes. 
Marketing Technology
We provide ecommerce businesses and agencies with technology to optimize search marketing programs with greater speed and precision. Our team of engineers, digital marketers, and data scientists work in harmony to provide a truly unique tech stack to support your business.
Technology
Improve return on ad spend and maximize performance with the help of machine learning and smart automation.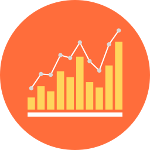 Analytics
We empower data-driven marketers with AI-powered insights and advanced analytics designed to help you make smarter decisions.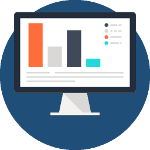 Integration
Integrate data from Google Analytics, AdWords, Bing Ads, ecommerce platforms and custom data sources.
Strategic Output
We help companies outthink their competition with a laser-focused emphasis on figuring out the most effective way to achieve (and ultimately exceed) their performance goals.
Smarter Tech
We deliver intelligent systems that exponentially scale the capabilities of humans to improve strategic output and create quantifiable business growth.
Domain Expertise
We have a passion for solving marketing puzzles using data intelligence, process automation, and software. Our team gives you access to exceptional domain expertise in the areas of search marketing, digital analytics, data integration, and machine learning.