Digital Marketing Powered by Data Intelligence
Managed Service Partnerships
Designed to help your business achieve stronger digital performance using technology, multichannel analytics, and award-winning service delivery. Our managed service partnerships integrate seamlessly with your internal team providing subject-matter expertise in the areas of search engine marketing, digital strategy, and data intelligence.
Ad Tech & Reporting Solutions
We provide advertisers, agencies, and retailers with technology solutions built to help manage and optimize search engine advertising campaigns with greater speed and precision. Vulcan Search delivers deep insights, actionable opportunities, and streamlined optimizations powered by advanced analytics, automation tools, and machine learning.
Technology
Improve return on ad spend and maximize performance with the help of machine learning and smart automation.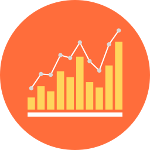 Analytics
We empower data-driven marketers with AI-powered insights and advanced analytics designed to help you make smarter decisions.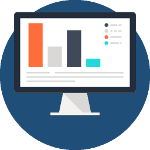 Integration
Integrate data from Google Analytics, AdWords, Bing Ads, ecommerce platforms and custom data sources.
Strategy
Behind every successful digital campaign, there is a strategy that helps make it all possible. We help you outthink your competition and work closely with you to develop, test, and measure the impact of marketing strategies across your digital channels.
Technology
Without the right technology, you won't be able to maximize performance and uncover the insights that help produce continuous growth. Our technology stack extends beyond our own software and is comprised of several best-in-class tools that come together to deliver competitive advantage and unparalleled efficiency.
Expertise
We're a team of movers and shakers with a passion for solving puzzles with data and software. Our solutions are built and optimized to deliver growth through efficiency – harnessing domain expertise in the areas of search marketing, digital analytics, and machine learning.